Now in its 4th year, the 2012 MelOn Music Awards recognizes the best of K-pop in terms of digital sales and online votes. This year's ceremony was held in Seoul Olympic Park Stadium, December 14, 2012.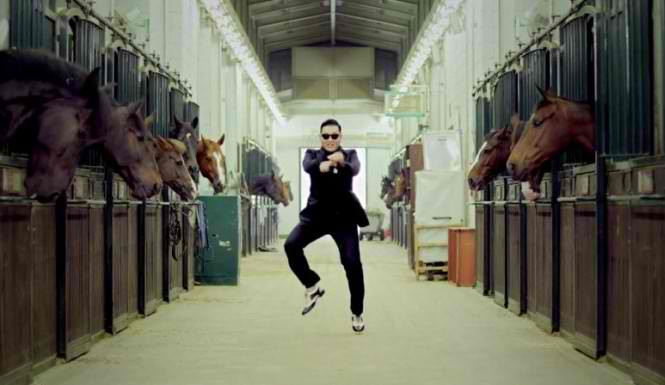 BEAST was the night's big winner as he won 3 awards including Artist of the Year. Meanwhile, worldwide sensation PSY and his 'Gangnam Style' won 2 awards, T-Store Best Song Award (Song of The Year) and the Global Star Award.
The 2012 MelOn Music Awards winners were determined by the number of downloads and streams the artist had (80%) and through an online vote (20%). The Global Artist was chosen through YouTube views (50%) and online votes (50%). Netizen popularity was determine by downloads (20%) and online votes (80%).
Check out the 4th annual MelOn Music Awards complete list of winners below:
Artist of the Year
BEAST
Album of the Year
Busker Busker's "1st Album"
Song of the Year
PSY's "Gangnam Style"
Top 10 Artists Of The Year
BEAST, INFINITE, Big Bang, Busker Busker, IU, T-ara, PSY, Huh Gak, 2NE1, SISTAR
Best New Artist
B.A.P & Ailee
Global Artist Award
PSY
Netizen Popularity Award
BEAST's "Midnight"
Hot Trend Award
Trouble Maker's "Trouble Maker"
Best OST
A Pink's Eunji & Seo In Guk's "All For You" (Reply 1997)
Best Rock Song
Nell's "The Day Before"
Best Rap/Hip Hop Song
Dynamic Duo's "Without You"
Best R&B/Soul Song
K.Will's "Please Don't
MBC Music Star Award
Super Junior's Shindong & Kim Shin Young of "Show Champion"
Songwriter of the Year
Duble Sidekick
Comments
comments
Tags: 2012 MelOn Music Awards winners, BEAST K-Pop, BEAST of Korea, Gangnam Style, K-Pop, Korea, MelOn Music Awards, Melon Music Awards Winners, PSY, psy gangnam style