The death of Walter Samaszko Jr went unknown to all and all that changed when a crew was sent to clean his house. But then found a large stashed of gold coins which came from Austria, Mexico and even United States. It occupies almost two wheelbarrows which is more or less 7.4 million in value.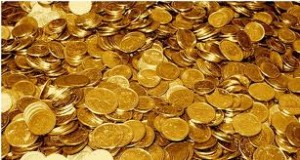 "There was every kind of coin you could think of," said Alan Glover, the Carson City clerk and the public administrator of the estate. He borrowed a wheelbarrow to haul out the treasure. Though Carson City officials found in records an heir of the late Samaszko who is a substitute teacher in the San Francisco Bay Area and was declared to be lone surviving first cousin and heir to this fortune.
Arlene Magdanz is the said heir to this fortune and she lives in Rafael, California, though she was not able to attend the hearing , she has not said anything publicly about her newfound fortune. She was tracked down using a funeral bulletin at Mr. Samaszko's home which lead the officials to his father's service in Chicago in 1960s and found newspaper clippings that listed the survivors.
No neighbor know Mr. Samaszko, though, he lived with his mother until her death in 1992. When he died, no one was aware of his death and the house is very well kept. "I don't think I saw him in the year I was out here," said Hastings, who dropped mail into a slot in th mailbox and a woman who lived two doors down said she didn't know him.
No one knows why he had these gold coins; he is not a coin collector, nor gold seeker. No one knows what he does for a living and no one could explain why he has this fortune.
Comments
comments
Tags: $7.4 Million Gold Coins, $7.4 Million Worth of Gold Coins, Arlene Magdanz, Carson City, loner gold coins, loner leaves $7.4 million, Loner Man gold coins, Nevada, Walter Samaszko Jr gold coins, Walter Samaszko Jr.