A 5-year relationship of a couple, announced that they already broke up using a song and asked YouTube for this event. It is now viral in social networking, YouTube and twitter the announcement of Jonathan and Ivory's break up so that their friend will know the reason and what has been talked about between the two.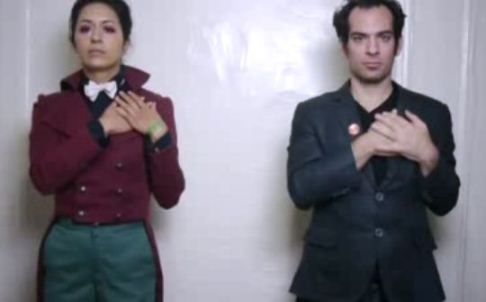 Ivory King and Jonathan Mann | We've Got To Break Up Music Video
These two Brooklyn musicians turned to YouTube where they announced their breakup with a song that almost immediately went viral. The lyrics of the music sends their listeners the reason behind their break up and it message that they do still care for each other but not all things can go smoothly so they decided to save the friendship and remain respectful to each other.
Lastly, another revelation is about having children and kids. "I wanna have babies," sings Jonathan again and again at the end of the song, as Ivory responds "I don't wanna have babies."

Video Credit: YouTube/Jonathan Mann
Comments
comments
Tags: Brooklyn musicians break up video, couple announces breakup video, couple splitting up video, Couple's YouTube Breakup Video, Couple's Break Up Announcement, Jonathan and Ivory break up video, Popular, viral breakup video, We've Got To Break Up