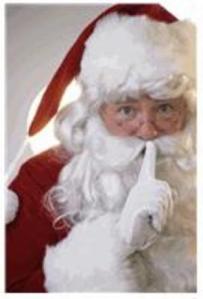 A secret Santa from Missouri is giving away $100 for people and survivor of hurricane Sandy. The Kansas City businessman is giving away $100,000 this holiday season, and spent the day in New Jersey and New York giving away thousands. But he says money is not the issue.
The important thing is the act of kindness that he imposed to all the people around the globe. If a percent of these people will do what he is doing then it would really help many people. These people who have been affected by the hurricane sandy are in really badly shaped for they lost everything and now that it is Christmas season, they are the most appreciative people who would cherished a simple help like giving $100 cash.
Secret Santa took up the holiday tradition from a close Kansas City friend, Larry Stewart, who for years handed out bills each December to unsuspecting strangers in thrift stores, food pantries and shelters. Stewart died in 2007 after giving away more than $1 million to strangers in mostly $100 bills.
The current Secret Santa will not divulge his name. Nor does he allow his face to be photographed. But he said he's been to cities across America, from San Diego to Chicago to Charlotte, N.C.
Comments
comments
Tags: Larry Stewart, New Jersey, NEW YORK, Santa showers $100 bills, Secret Santa, secret Santa from Missouri, secret Santa is giving away $100