A giant squid was captured off Sadogashima Island in Japan, January 8, 2014.  The male squid measured about 12 feet and weighed about 330 pounds.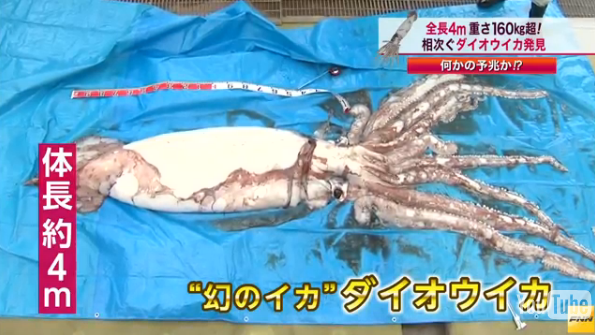 Shigenori Goto found the giant cephalopod caught up in his net while fishing for buri yellowtail at a depth of 310 feet.  It died immediately after it was brought up to the surface.  The remains of the giant squid is being studied at the Fisheries Ocean Research Institute in Niigata Prefecture.
Giant squids are rarely seen because of the depths at which they live.
Watch the video.

Comments
comments
Tags: 330 pounds giant squid, 330 pounds giant squid in Japan, giant squid, giant squid in Japan video