The young singer Justin Bieber mocked Manny Pacquiao in a several post on Instagram last Sunday which lead to negative impression from Pacman's fans and his own fans who was turned off with his attitude and post.
Bieber is an associate of brash American boxing champion Floyd Mayweather has posted three pictures edited in his Instagram account regarding the Pacman's knockout against Juan Manuel Marquez during their fourth fight in Last Vegas last Saturday.
The first photo shows Mayweather scored a knockdown against Marquez during their 2009 fight wherein Mayweather reached his victory against his opponent. With a post ""Look what Mayweather did to Marquez.. #moneyteam #nocompetition"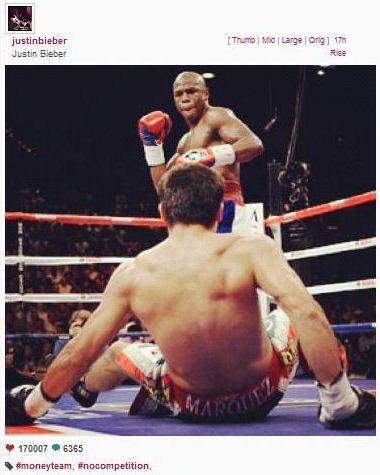 Next photo is the recent knock out of Manny Pacquiao with edited photo of Simba from Disney's movie Lion King wherein the cub is holding his butt and waking up Pacquiao. Due to this immature action, many fans react to what he has done and even his own fan was angry at this post.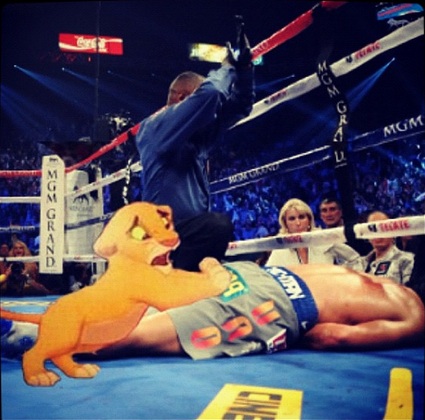 "If they were beliebers I know they wouldn't leave my side over an Boxing opinion I have" Bieber said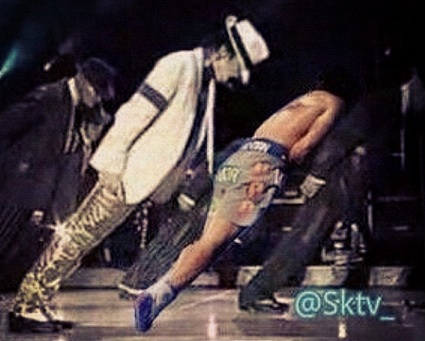 Comments
comments
Tags: Bieber makes fun of Pacquiao, Bieber Mocks Pacquiao, Justin Bieber, justin bieber and manny pacquiao, Justin Bieber makes fun of Pacquiao, Justin Bieber Mocks Manny Pacquiao, justin bieber mocks pacquiao photo, Justin Bieber Pacquiao photo, Manny Pacquiao, Manny Pacquiao Instagram Photos, Popular