Olivia Culpo of USA wins the Miss Universe 2012
Olivia Culpo of Rhode Island was crowned Miss USA 2012 on Sunday after saying it would be fair for transgendered contestants to win the pageant, giving her a crown that she will wear when representing the United States at the Miss Universe pageant later this year.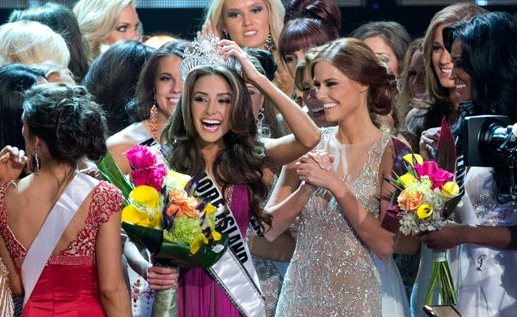 Olivia Culpo of Rhode Island – Miss USA 2012
Image Credit: Facebook | The Official Miss USA
Olivia Culpo, 20, competed in the traditional swimsuit and evening gown competitions at the Las Vegas pageant.
Miss Maryland, Nana Meriweather, was the runner-up, and candidates from Ohio, Nevada and Georgia rounded out the top five finalists. Miss Congeniality went to Miss Iowa, Rebecca Hodge, and the most photogenic goes to Miss Oregon, Alaina Bergsma.
The Miss Universe pageant will be held in December, but a location has yet to be named.
Comments
comments
Tags: Miss Congeniality, Miss Photogenic, Miss Rhode Island, Miss USA 2012, Miss USA 2012 question, Miss USA 2012 Winner, Olivia Culpo