It was reported that a pair of fossils which was found in the hills of north of Las Vegas is no other than a saber-toothed cat. They are often refers to a large range of species identified as the same by the general public because they bear similar long teeth. Many of these species evolved several adaptations along with long teeth to help cope with the problems posed subsequently, so at first glance they may appear very similar, but after a closer look, differences appear that help to define the groups and compared with machairodonts, they are actually rather dissimilar.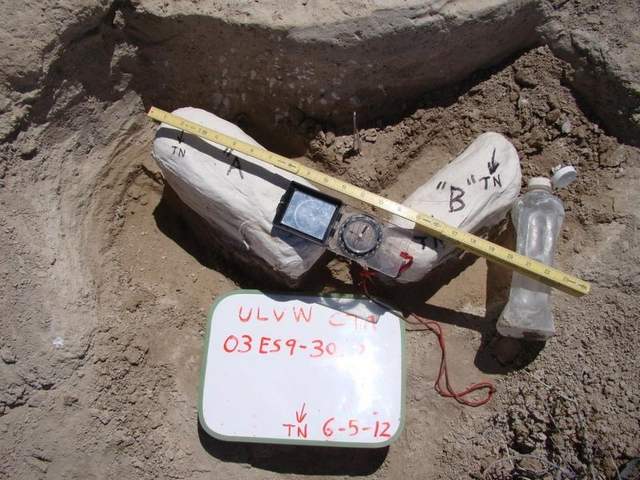 Saber-tooth cat bones found in Las Vegas
Image Credit: San Bernardino County Museum (Calif.)
Furthermore, in Las Vegas Review-Journal reports (http://on.rgj.com/SyeHtn) says that a team from California's San Bernardino County Museum identified the fossils dug up in June as being front leg bones from the extinct predator. According to the museum's senior curator named Kathleen Springer that the fossils are thought to be approximately 15,590 years old.
This discovery has become the first findings of this fossil in Upper Las Vegas Wash. Springer heads a team that's been studying the wash for a decade and been collecting fossils there under a contract with the U.S. Bureau of Land Management since 2008. She says the bones of Las Vegas' only known saber-toothed cat are still being studied. There are no immediate plans to display them, but Springer expects that to happen eventually.
Comments
comments
Tags: Kathleen Springer, Las Vegas USA, Saber-tooth cat bones found, Saber-tooth cat bones photo, Saber-toothed cat fossils, Saber-toothed cat fossils found, Saber-toothed cat fossils photo, Saber-toothed fossils