'Snow White and the Huntsman' takes the no.1 position in the US box office as it takes in $56.3 million this weekend zapping 'Men in Black 3', with $29.3 mil, in second place. 'Snow White' has lifted the curse that has been affecting Universal Pictures with the release of the big-budget film 'Battleship' that turned out to be a box office bomb.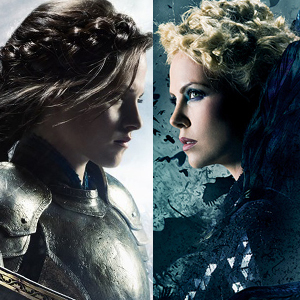 Snow White and the Huntsman
 Image Credit: eonline.com
In third place are the mighty 'Avengers' still raking in cash with $20.3 mil this weekend. This Marvel movie now has earned two notable achievements. First, by passing The Dark Knight's $533.3 mil tally, it is now the third highest grossing domestic release ever behind James Cameron's 'Avatar' ($760.5 mil) and 'Titanic' (658.6 mil). Second, it is now the third biggest movie ever globally earning $1.36 billion worldwide, beating 'Harry Potter and the Deathly Hallows Part 2'. Again, 'The Avengers' is only behind 'Avatar' ($2.78 billion) and 'Titanic' ($2.19 billion).
Comments
comments
Tags: featured, Snow White and the Huntsman, Snow White and the Huntsman Income, Snow White Movie, Snow White Movie Income, Universal Pictures, US box office, US box office hit