Another Ukrainian girl, Anastasiya Shpagina 'The Real Life Anime Girl' is quickly becoming Internet sensations, her YouTube Video 'Flower Fairy' has over half a million views.
 Anastasiya Shpagina with real life Barbie, Valeria Lukyanova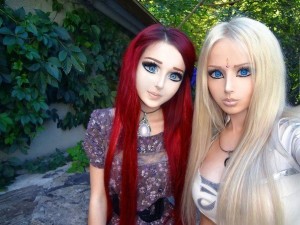 Anastasiya Shpagina spends hours transforming herself into a living Japanese cartoon character. She spends up to 30 minutes on each eye when applying makeup.
The Ukrainian girl looks exactly like a real-life anime girl, and she has adopted a Japanese-inspired name Fukkacumi.
Photos of The Real Life Anime Girl: Anastasiya Shpagina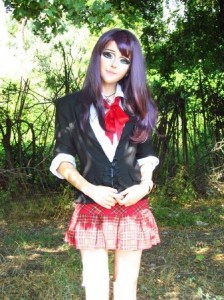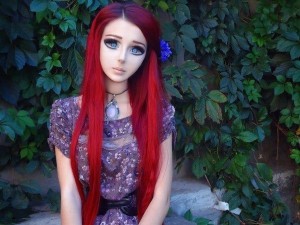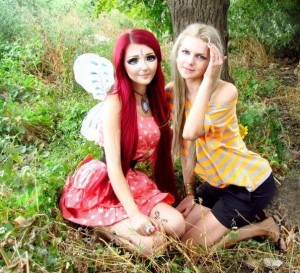 Image Credit: Anastasiya's Facebook
'Flower Fairy' YouTube Tutorial
Video Credit: YouTube/Anastasiya18ful
Comments
comments
Tags: 19-year-old Ukrainian girl, Anastasiya Shpagina, Fukkacumi, living Japanese cartoon character, real-life anime girl, The Real Life Anime Girl, Ukrainian girl