A man is building his dream home out of a retired 727-200 in Oregon. Bruce Campbell takes $100,000 and transforms a Boeing 727 aircraft into a home. The plane's bathroom and shower, which are still in the works, are small but that doesn't seem to bother Campbell.
The 62-year-old man from Oregon, USA, has spent the last 10 years converting a 727-200 passenger jet into his dream home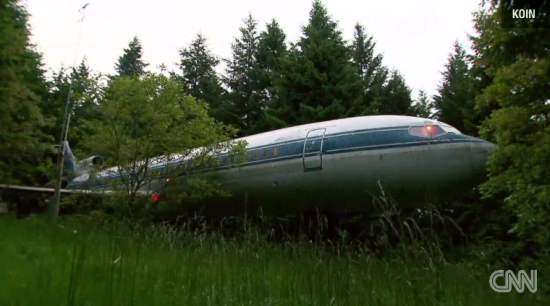 Bruce Campbell Turns 727 Airplane into His Dream Home
Screenshot: CNN Video
"It's small, but I'm small."
Campbell likes to use the emergency exits to walk onto the wings of the aircraft "The wings are wonderful decks."
He is hopeful that as time goes on, more people will embrace this kind of living. It's not for everyone Campbell says, but it's definitely for him.
Comments
comments
Tags: airplane home, airplane transformed into dream home, airplanes, Architecture, Boeing 727 aircraft, Bruce Campbell, Bruce Campbell airplane home, dream home, featured, home-design